Fright Farm has been an integral part of many people's Halloween tradition for three decades, growing every year since its inception. Entering its 30th season, Fright Farm is one of Pennsylvania's top rated professional haunted attractions. The fun begins in the Fest-Evil Midway before you enter our 5 distinct attractions: Hayride of No Return, Frightmare Mansion, Slaughter Grounds, The Clinic and The Abyss! Our state-of-the-art special effects, highly-detailed scenes, custom digital soundtracks, computerized lighting, and talented actors make Fright Farm a frightening experience unlike any other.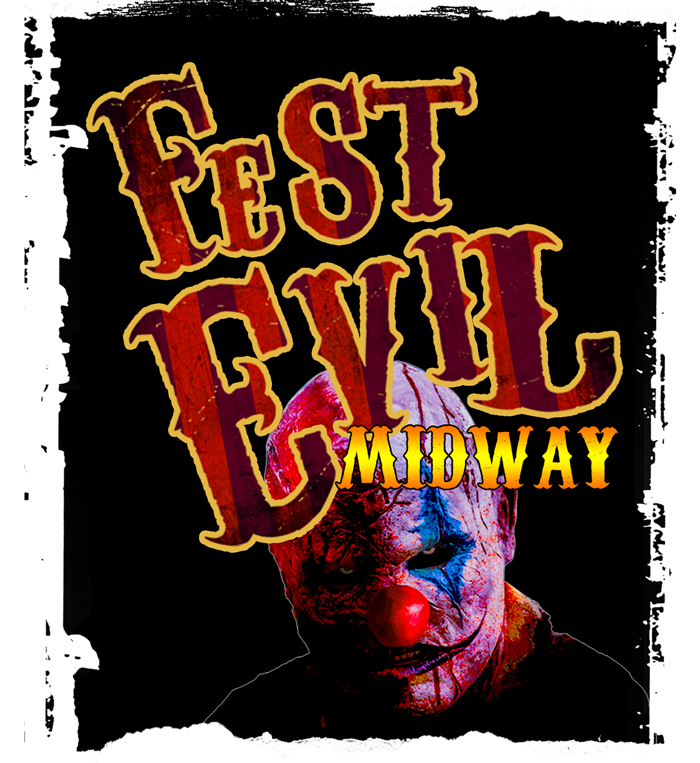 FEST-EVIL MIDWAY
Opening before dusk, patrons gather in the outdoor Fest-Evil Midway to enjoy live music, haunting entertainment, concessions, seasonal vendors, games, bonfires, and classic horror movies on the monstrous video screen. Once the sun sets, visitors load up the wagon and begin their adventure through Fright Farm!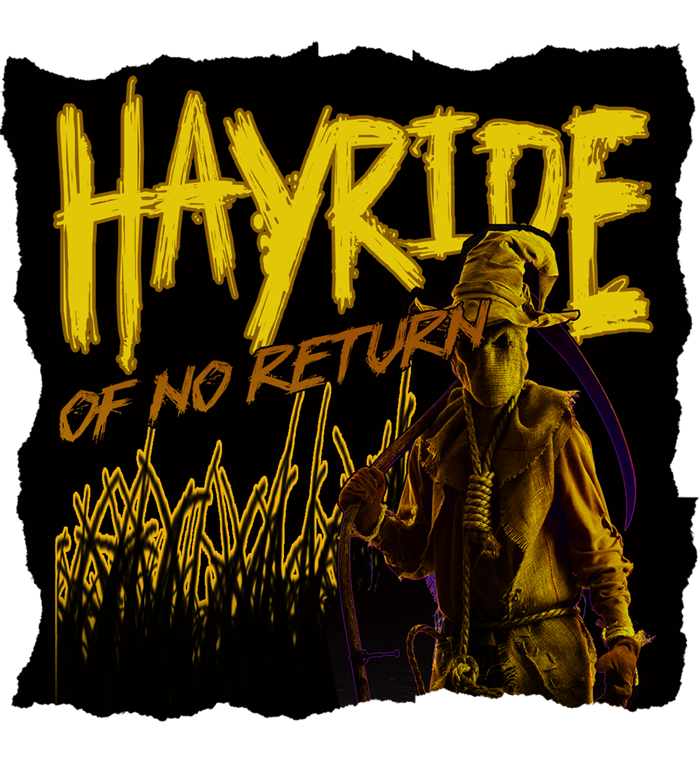 HAYRIDE OF NO RETURN
Take a ride on the blood-curdling Hayride Of No Return as it makes its way along the twisted path through the countryside of Rich Farms. Tremble in fear as the terrors that reside in the dark emerge to chase you to your doom.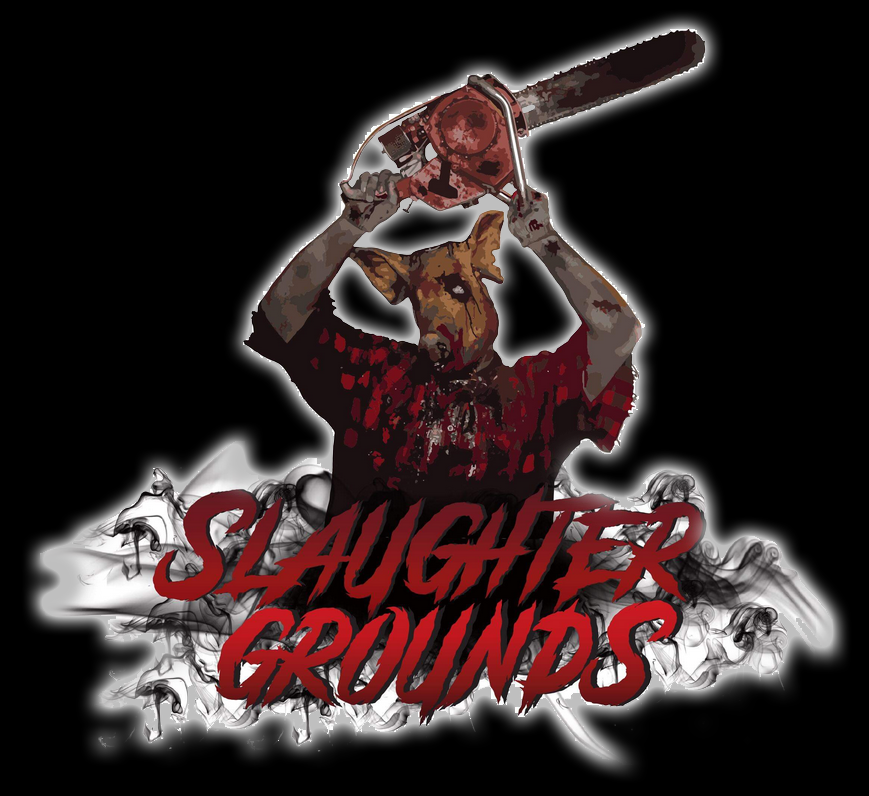 SLAUGHTER GROUNDS
Be ready to run If you want to have a chance. But care only for your own life as you're let loose to fend for yourself. Separated from your comforts, family and friends, your instincts are your only hope in this Slaughter grounds, and as your heart pumps and cold sweat forms down your neck you expect to round the final corner to salvation. The gleaming glow of the familiar can be seen in the distance, but it is only as momentary as the last glint of hope that is now far gone.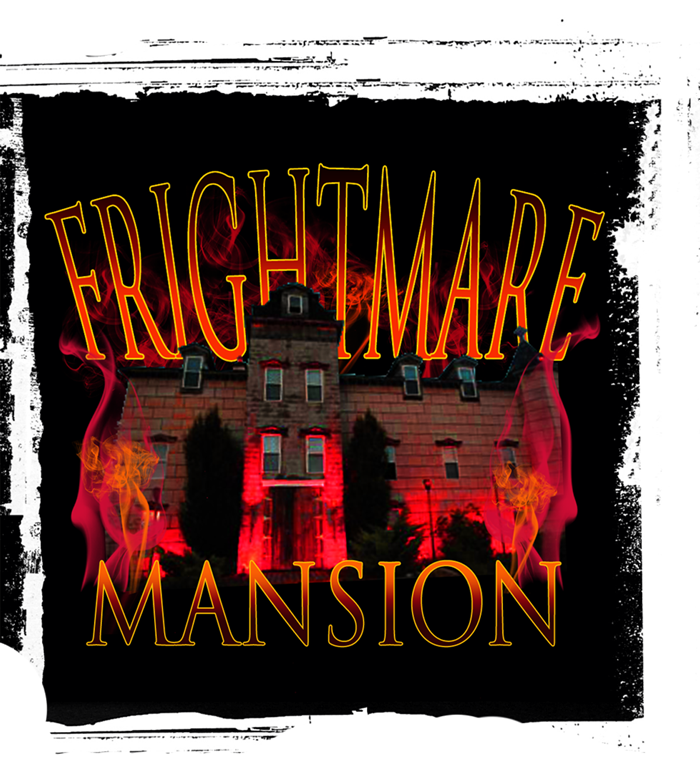 FRIGHTMARE MANSION
With no time to catch their breath from the Slaughter Grounds, victims are welcomed into the Frightmare Mansion. If you dare to enter, beware of those who now inhabit the mansion. No longer is the estate run by human hands but is manipulated by the clawed, fanged, winged, and strange. The abandoned 3-story Mansion is brimming with hair-raising creatures who have declared the estate as their home. What lies within will make even the bravest trespasser scream in sheer terror!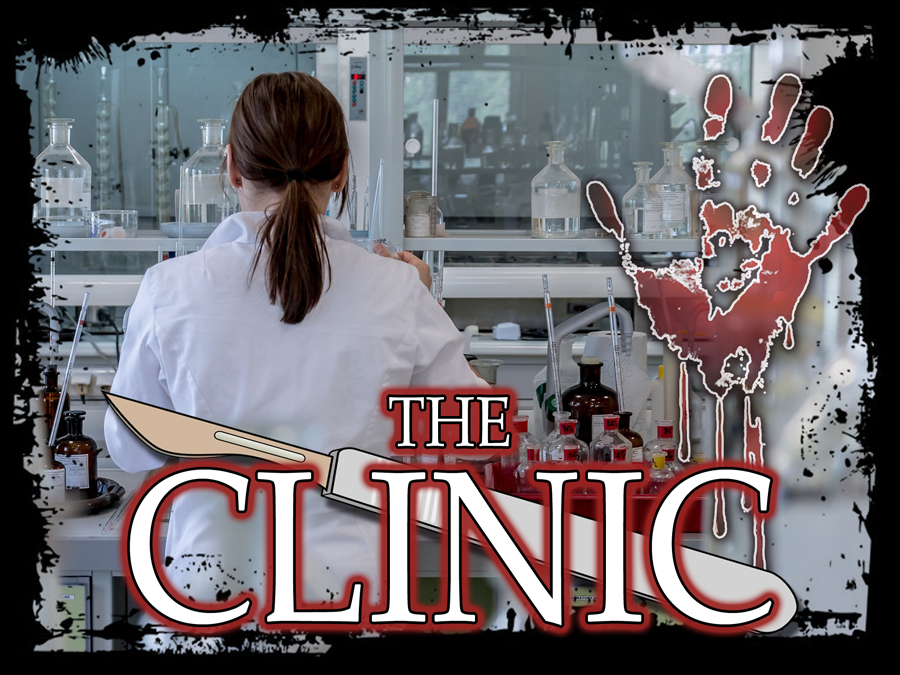 THE CLINIC
Coerced by the large monetary payoff, You sign your bodily rights away for a new pharmaceutical trial starting at this remote clinical research facility. The untested new stimulant: FF-19. is an experimental drug. As testing begins, rapid heartbeat follows and the unexpected side-effects start to take hold as the volunteers are sent into an uncontrollable hallucinogenic violence.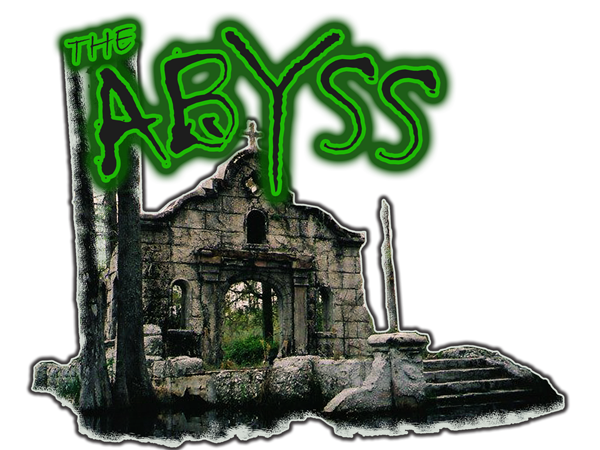 THE ABYSS
Buried by silence and lies turned myth, Scientists discover the truth behind this Swamps gruesome secrets. Disturbing legends are turned to a troubled history 20 years after the event. As the thickets are pushed aside to reveal the story of this Sacred space ravaged by the unknown. Re-opening the site lead to mysterious deaths and the reason this site was rightfully lost to time. Sometimes Legends are all too real.
Open Fridays & Saturdays in September. Also Thursdays, Fridays, Saturdays and Sundays in October as well as October 28, 29, 30, & 31st!

GENERAL ADMISSION
Tickets to all 5 attractions
$25 Thursday/Sunday
$30 Friday/Saturday
$25 October 27th-31st

GENERAL ADMISSION WITH XPRESS PASS
Skip the line for all 5 attractions
$50 Thursday/Sunday
$60 Friday/Saturday
$50 October 27th-31st

*** If you purchase a GA ticket and then wish to upgrade to Xpress, you can purchase an Xpress pass upgrade at the concession stand for $30. This will allow you to skip all lines.

VIP GROUP TENT
Ticket for all 5 attractions
Private tent & bonfire
Personal Hayride
$35/person Thursdays/Sundays
$45/person Fridays/Saturdays
$35/person October 27th-31st
***Minimum group sizes may apply, call Rich Farms Inc for further information
***Upgrade your tent to Xpress, call Rich Farms Inc for further information

VIP CLUBHOUSE
Ticket for all 5 attractions
Private access to the upstairs of the Clubhouse
No waiting in line for the Hayride
$40 Thursday/Sunday
$50 Friday/Saturday
$40 October 27th-31st
***Minimum group sizes may apply, call Rich Farms Inc for further information
***Upgrade your club to Xpress, call Rich Farms Inc for further information
THURSDAYS
6:00pm-9:45pm
Student/Military/Senior Citizen Night – Students, military, and senior citizens 55+ will receive a General Admission ticket for $15. MUST HAVE ID.
FRIDAYS
6:00pm-11:30pm
** Fridays are busy operating nights We recommend purchasing an Xpress Pass to skip long lines!
SATURDAYS
6:00pm-11:30pm
** Saturdays are busy operating nights We recommend purchasing an Xpress Pass to skip long lines!
SUNDAYS
6:00pm-9:45pm
Family Night – Purchase 4 or more General Admission tickets in one transaction for $5 off each ticket.
Fright Farm 2019  – Fest-Evil Midway Main Stage Entertainment
Entertainment hosted by DJ Aristotle Jones! Check back for updates on 2019 Fright Farm Main Stage entertainment!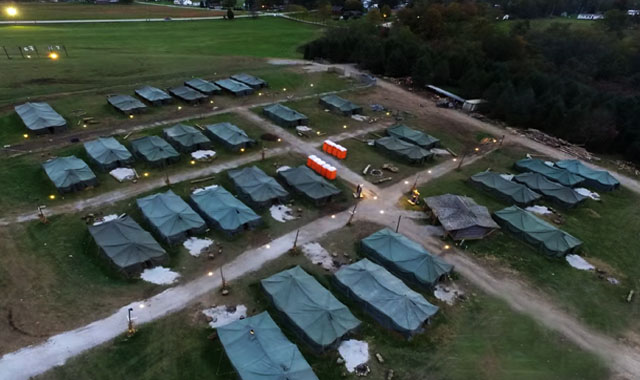 If you have a group of 20+ people that would like to attend Fright Farm, book a VIP Group Package! Your group will be able to relax, socialize, and have fun together all evening!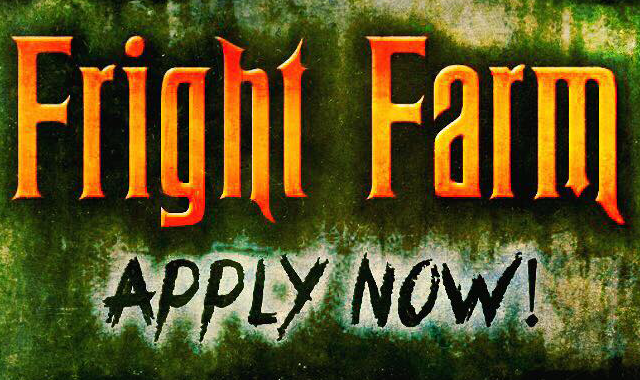 Fright Farm is now hiring Actors, Security, Food & Beverage, and Sales Associates for the 2019 season. Apply now by filling out our online application! What are you waiting for?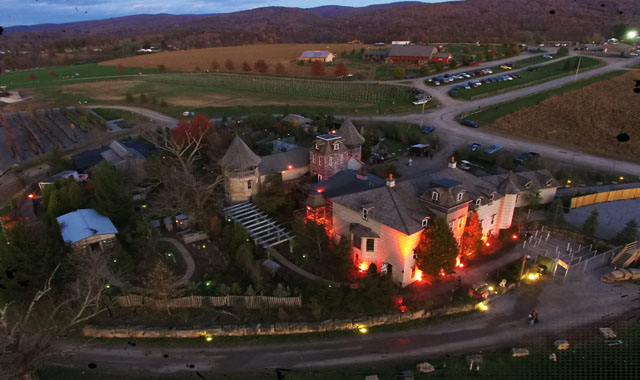 Have a question? Check out our FAQs page for questions like what to wear, who shouldn't go through, where to park, policies, payment info, and more.
2043 SPRINGHILL FURNACE RD, SMITHFIELD, PA 15478