Fright Farm has been an integral part of many people's Halloween tradition for over three decades, growing every year since its inception. Entering its 31st season, Fright Farm is one of Pennsylvania's top rated professional haunted attractions.  Our state-of-the-art special effects, highly-detailed scenes, custom digital soundtracks, computerized lighting, and talented actors make Fright Farm a frightening experience unlike any other.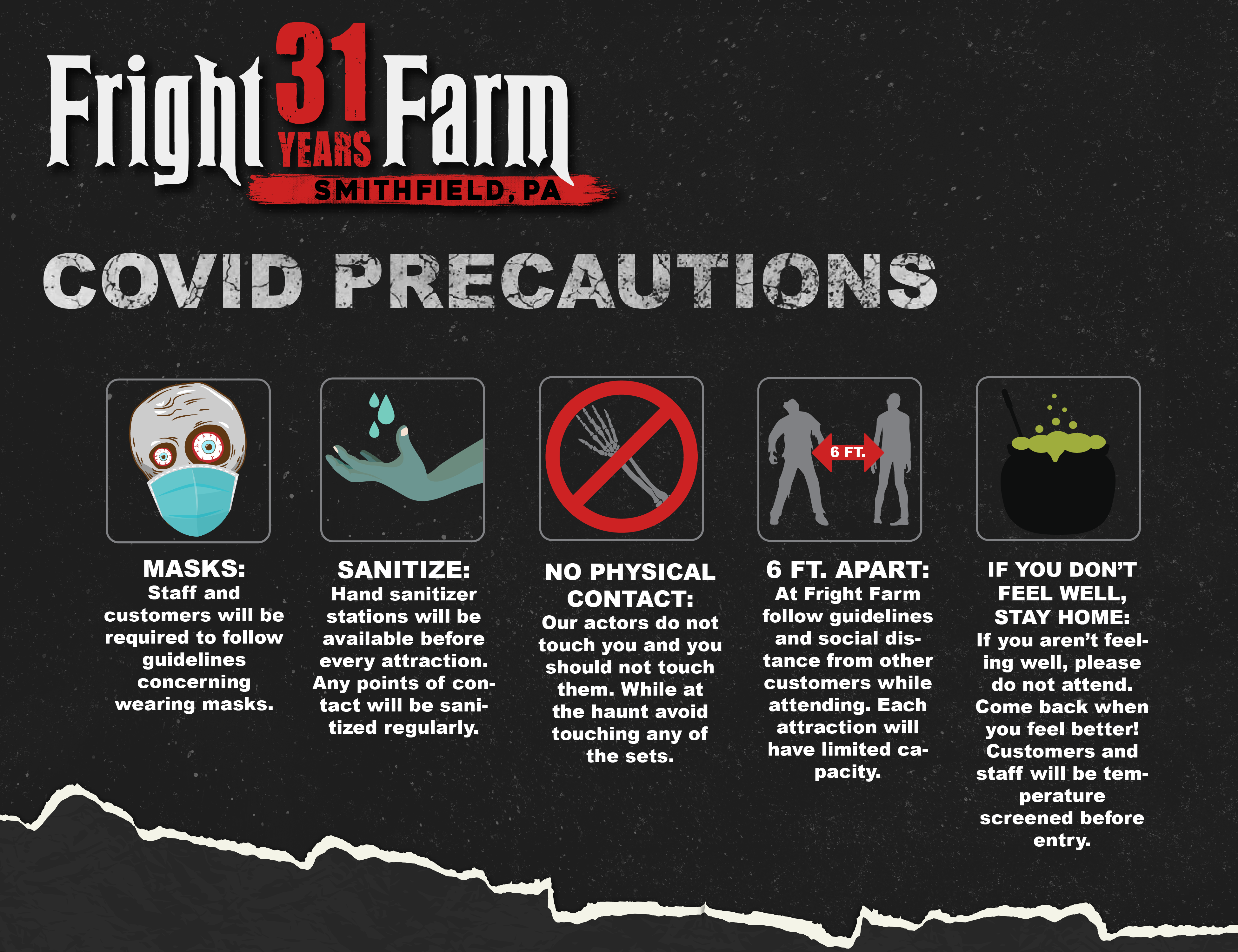 Fright Farm is back for our 31st year, a special age for a haunted house. We are honored and thrilled to spend it with you! For guests safety Fright Farm 2020 will be an ALL outdoor event. Make sure to check back for updates on live performances, ticket sales, and Fright Farm information. 
If you haven't already, like us on Facebook!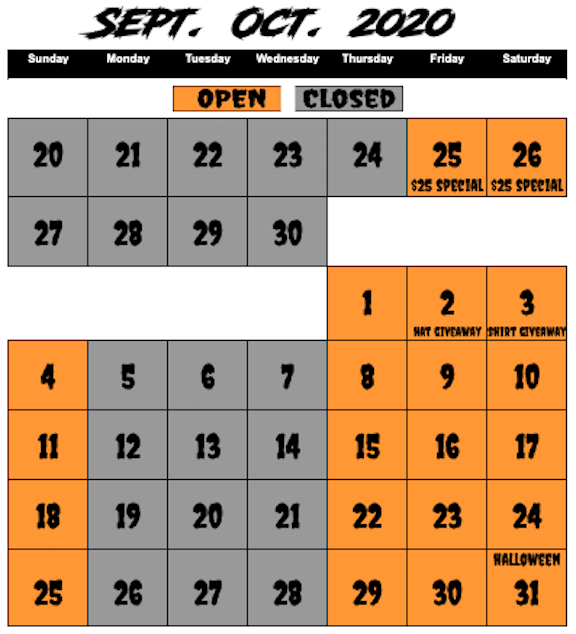 Open September 25th and 26th at a discounted ticket price. Thursday-Sunday all October.
Fright Farm 2020 Attractions
For guests safety all attractions for 2020 will be outdoor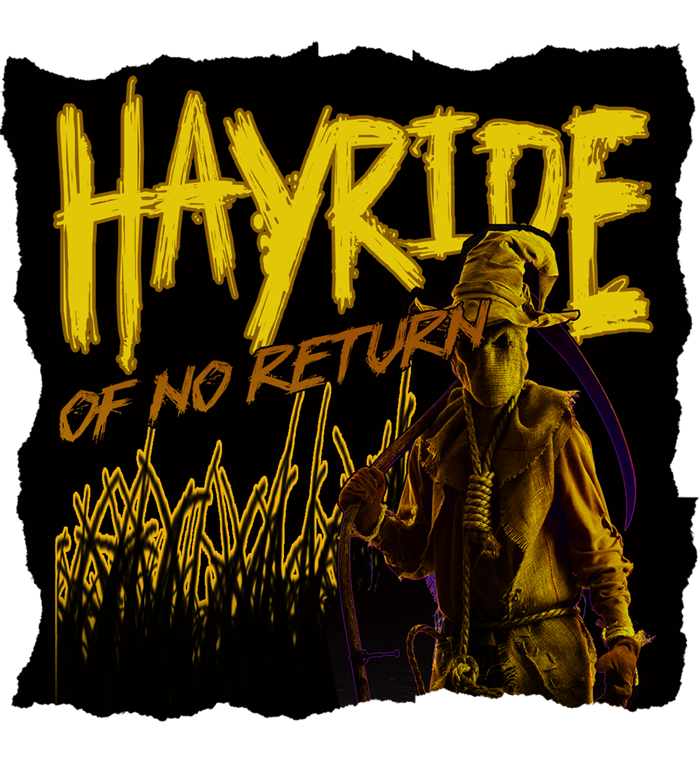 HAYRIDE OF NO RETURN
Take a ride on the blood-curdling Hayride Of No Return as it makes its way along the twisted path through the countryside of Rich Farms. Tremble in fear as the terrors that reside in the dark emerge to chase you to your doom..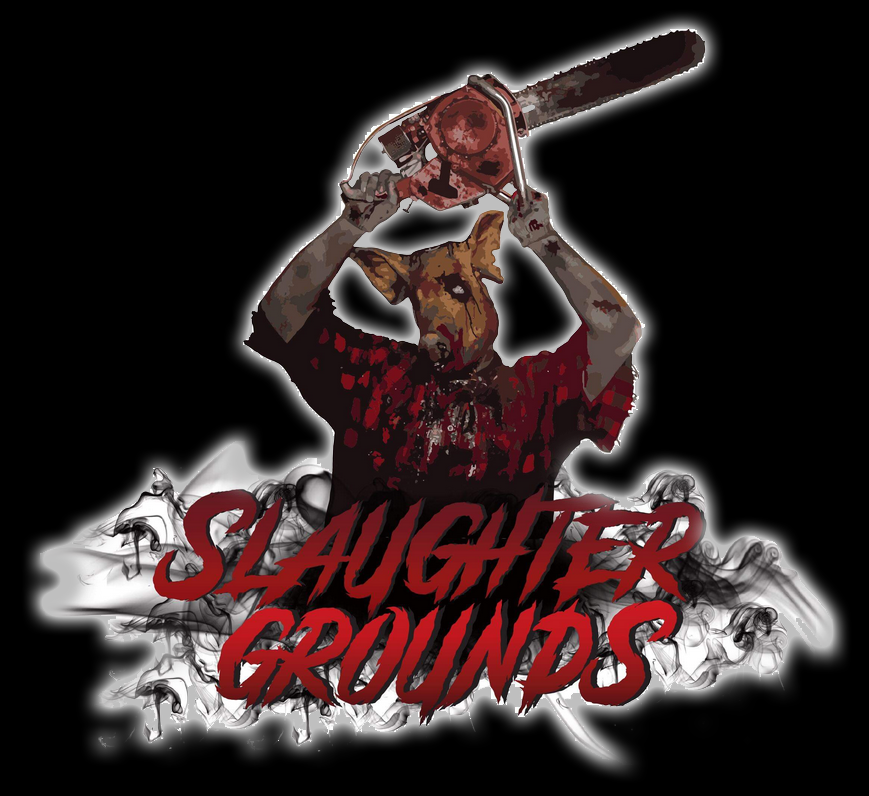 SLAUGHTER GROUNDS
Be ready to run If you want to have a chance. But care only for your own life as you're let loose to fend for yourself. Separated from your comforts, family and friends, your instincts are your only hope in this Slaughter grounds, and as your heart pumps and cold sweat forms down your neck you expect to round the final corner to salvation. The gleaming glow of the familiar can be seen in the distance, but it is only as momentary as the last glint of hope that is now far gone.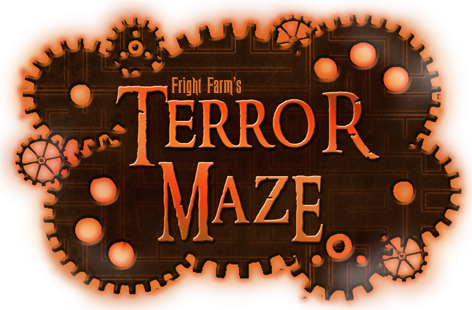 TERROR MAZE
The paths are winding, each decision brings you closer to safety… or deeper into the belly of a hungry beast. Do you believe you will be able to escape? Keep your wits and you just might make it out. Fall behind and you may never be seen again.

GENERAL ADMISSION
Tickets to all attractions
$25 Opening weekend (September 25th, 26th)
$25 Thursday/Sunday
$30 Friday/Saturday

GENERAL ADMISSION WITH XPRESS PASS
Skip the line for all attractions
$50 Thursday/Sunday
$60 Friday/Saturday

*** If you purchase a General Admission ticket and then wish to upgrade to Xpress, you can purchase an Xpress pass upgrade at the concession stand for $30. This will allow you to skip all lines.

VIP GROUP TENT
Ticket for all attractions
Private tent & bonfire
Personal Hayride
$35/person Thursdays/Sundays
$45/person Fridays/Saturdays
Thursday and Sunday bookings minimum of 15 people
Friday bookings minimum of 20 people
Saturday bookings minimum of 25 people
***Upgrade your tent to Xpress, call Rich Farms Inc for further information

VIP CLUBHOUSE
For the safety of our guests, and due to Covid-19 regulations, the VIP clubhouse will not be available for the 2020 season.
THURSDAYS
6:00pm-9:45pm
First Responders/Student/Military/Senior Citizen Night – First Responders, Students, military, and senior citizens 55+ will receive a General Admission ticket for $15. MUST HAVE ID.
FRIDAYS
6:00pm-11:30pm
** Fridays are busy operating nights We recommend purchasing an Xpress Pass to skip long lines!
SATURDAYS
6:00pm-11:30pm
** Saturdays are busy operating nights We recommend purchasing an Xpress Pass to skip long lines!
SUNDAYS
6:00pm-9:45pm
Family Night – Purchase 4 or more General Admission tickets in one transaction for $5 off each ticket.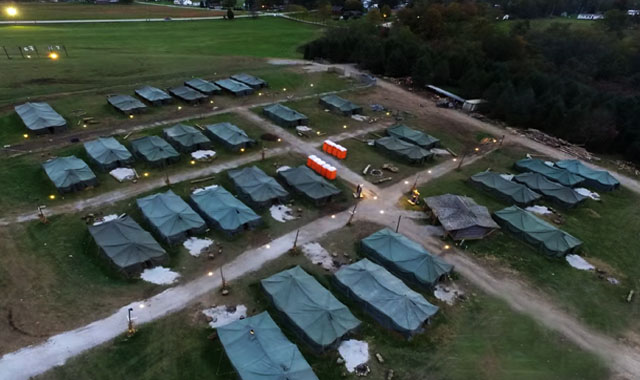 If you have a group of 20+ people that would like to attend Fright Farm, book a VIP Group Package! Your group will be able to relax, socialize, and have fun together all evening!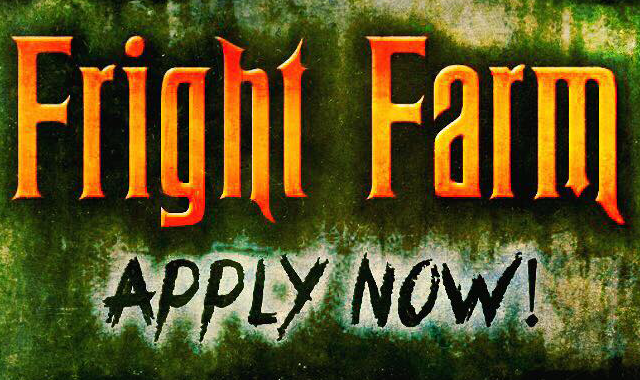 Fright Farm is now hiring Actors, Security, Food & Beverage, and Sales Associates for the 2020 season. Apply now by filling out our online application! What are you waiting for?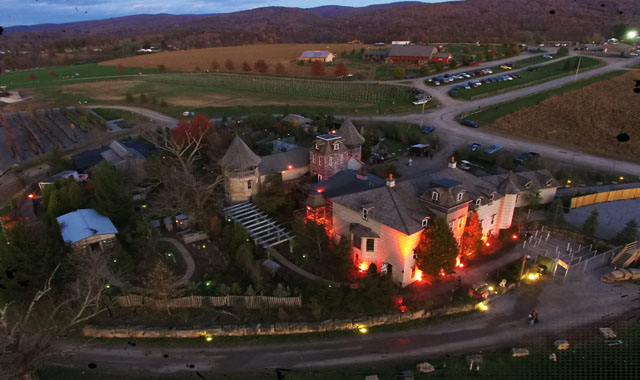 Have a question? Check out our FAQs page for questions like what to wear, who shouldn't go through, where to park, policies, payment info, and more.
2043 SPRINGHILL FURNACE RD, SMITHFIELD, PA 15478