Fright Farm has been an integral part of many people's Halloween tradition for over three decades, growing every year since its inception. Entering its 33rd season, Fright Farm is one of Pennsylvania's top rated professional haunted attractions.  Our state-of-the-art special effects, highly-detailed scenes, custom digital soundtracks, computerized lighting, and talented actors make Fright Farm a frightening experience unlike any other.

Do you ever feel like someone's watching you? That split second when you're pulling your shirt over your head? When you turn the light off before going upstairs? While you're lying in bed but you feel like you're not alone? Maybe it's the dog? Maybe it's just the wind? Maybe it's not all in your imagination…
Deep within the decrepit halls of this long-forgotten mansion, gruesome and terrifying horrors await unsuspecting guests.
Nightmarish creatures stalk the musty halls of this dilapidated estate.
Face your greatest fears and your worst nightmares.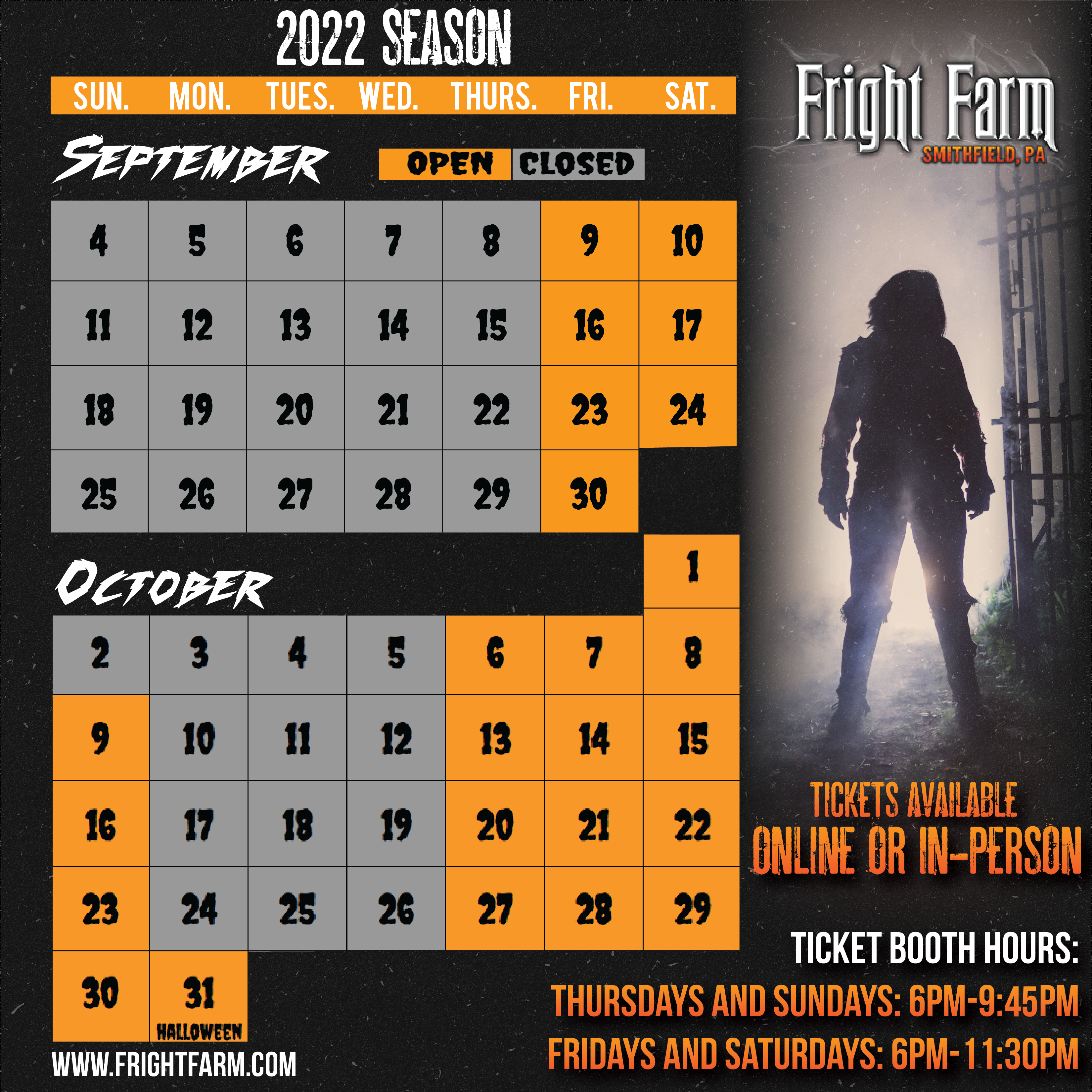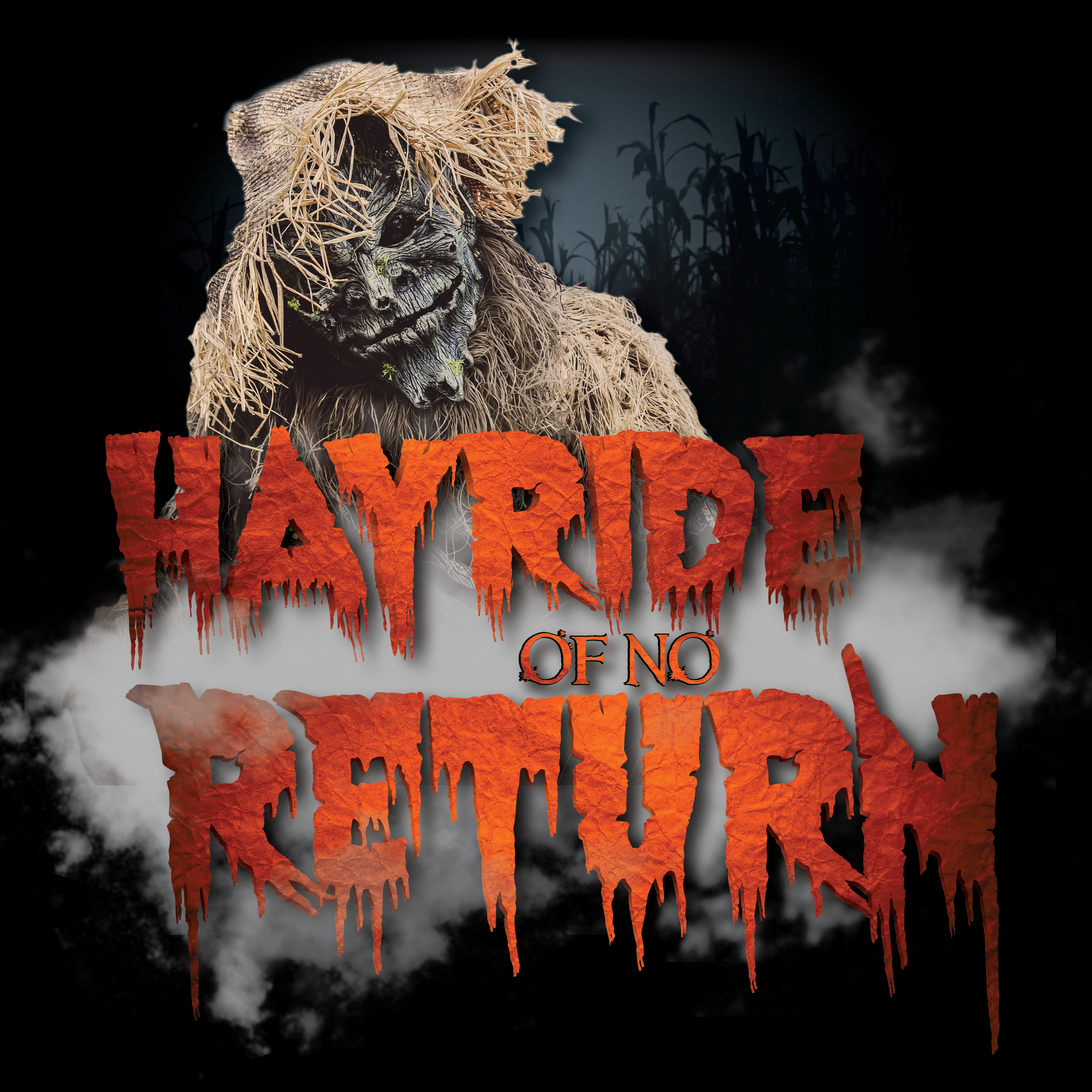 HAYRIDE OF NO RETURN
Take a ride on the blood curdling Hayride of No Return as it makes it's way along the twisted path through the countryside of Rich Farms. Tremble in fear as the terrors that lie in the dark and the sins that reside within emerge to chase you to your doom.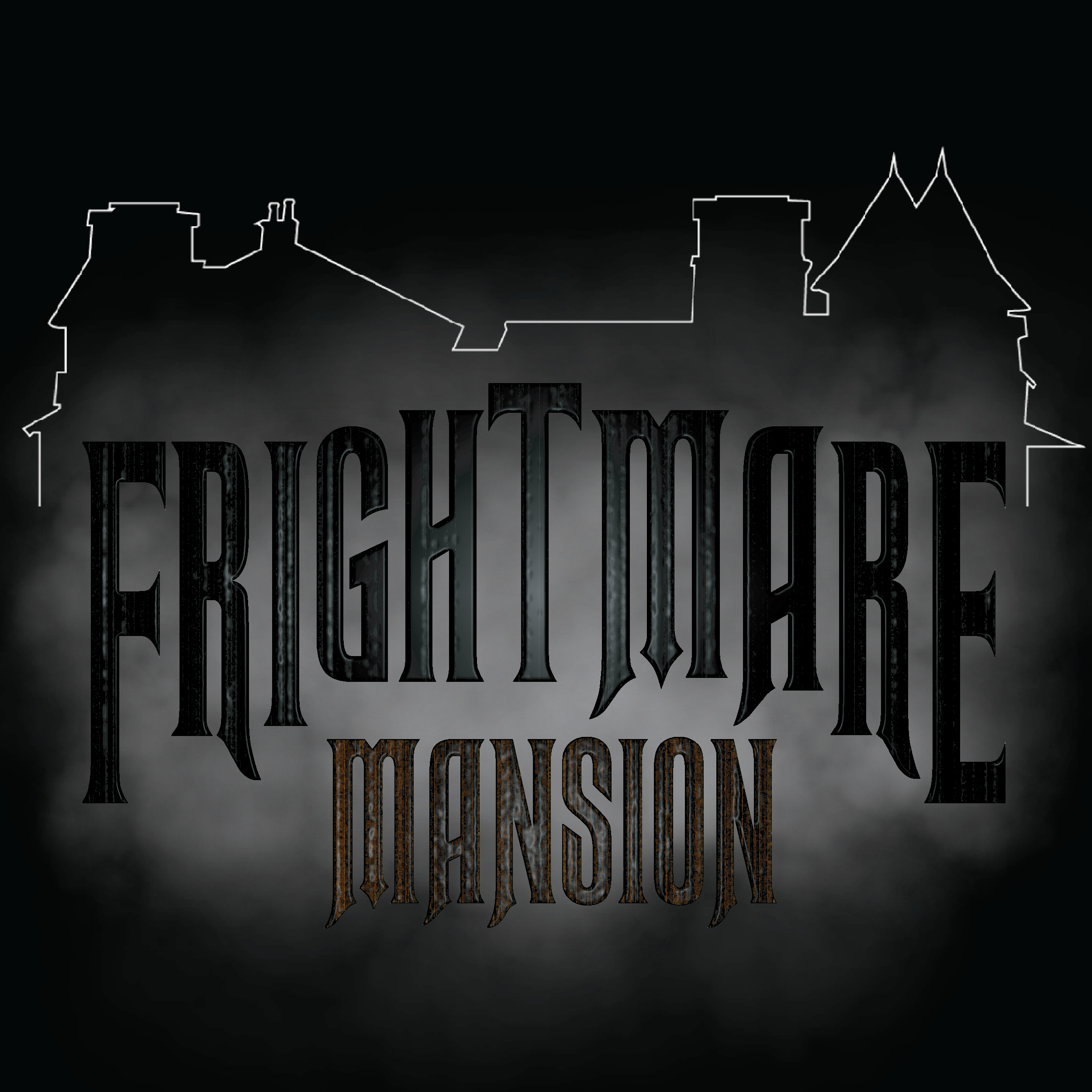 FRIGHTMARE MANSION
Beware the spirits above and the creatures below as you explore the abandoned tunnels and haunted rooms. Navigate your way through rat infested sewers below a spirit ridden house. Then, prepare to enter the mansion and brave the consequences of a forgotten past exposed to primitive and ancient horrors. You'll make it just in time to catch a show you've been dying to see at our disparaged theater. It's here you find yourself engulfed in terror as you search for an escape from damnation.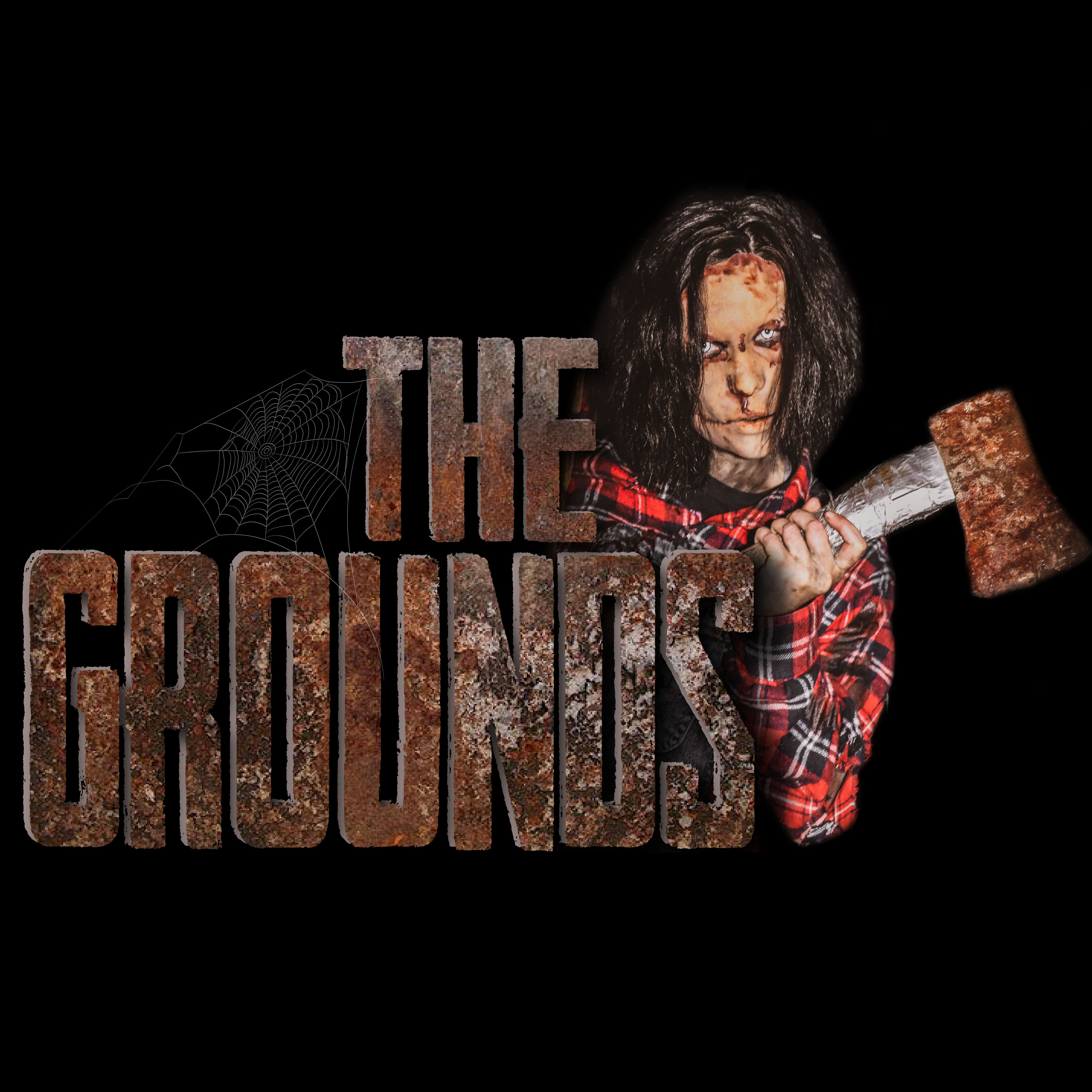 THE GROUNDS
There's no going back as you step on The Hallow Grounds. Chased by restless ghosts tormenting you through their final resting place. The terror doesn't end as ghouls and goblins tear themselves from crypts to chase you into the arms of Hellbillies looking for their next meal in the Slaughter Grounds. You cannot outrun the dread as Deadnecks and their chainsaws get ever closer. You will find no respite in the swamps beyond..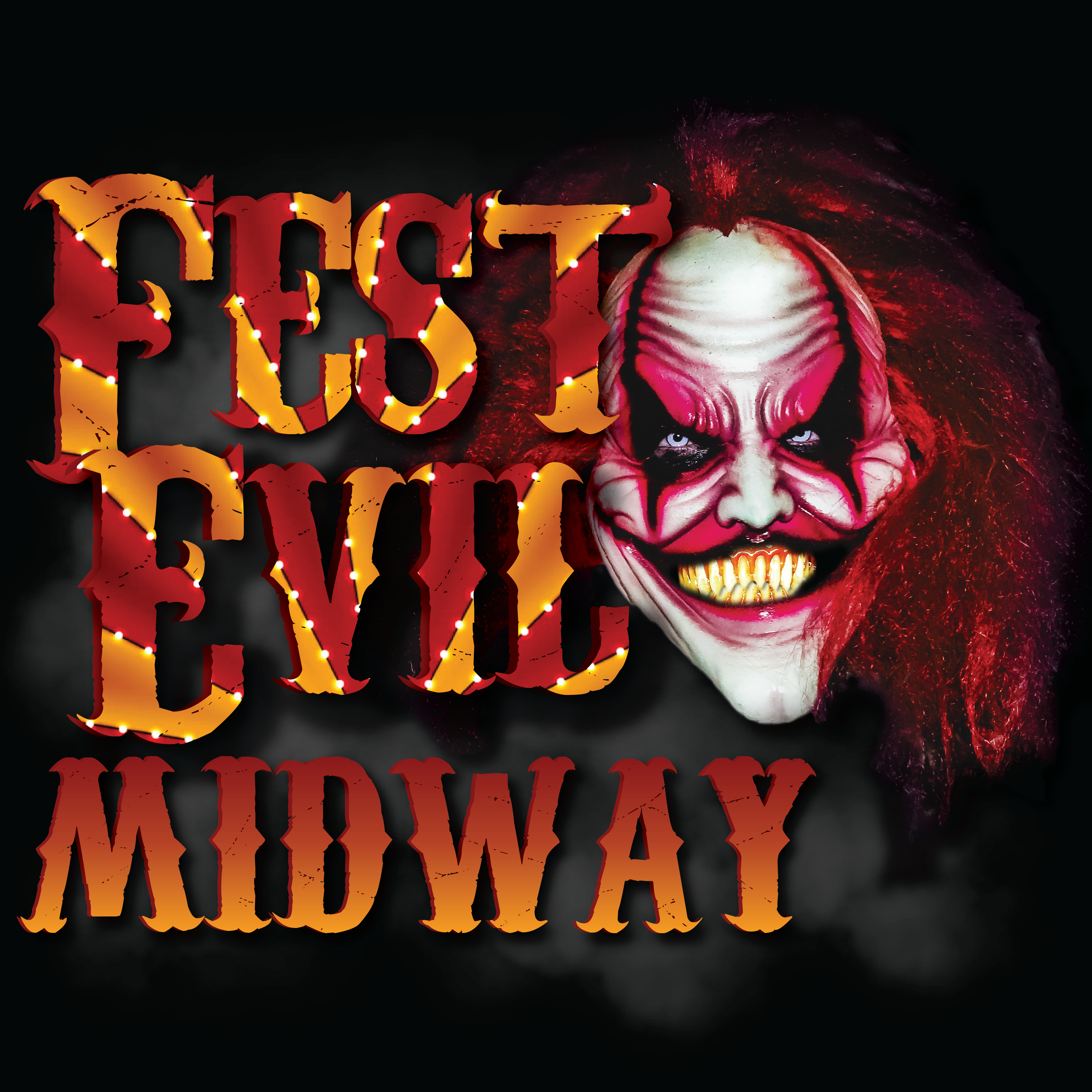 FEST-EVIL MIDWAY
Experience the thrill of being buried alive or barely escaping a room with your life. Bask in the warmth of bonfires and the satisfaction of exceptional concessions. Delight in the thrill of terrorizing games while enjoying live entertainment but be wary of roaming ghouls and spirits as you celebrate surviving a night of horror. Don't forget to find the perfect trinket to commemorate a night of terrible delight at our five star Gift Shop.

GENERAL ADMISSION
$30 Fridays and Saturdays in September Only
$25 Thursday/Sunday
$35 Friday/Saturday
$35 Halloween

GENERAL ADMISSION WITH XPRESS PASS
Bypass the wait!

$55 Thursday/Sunday
$65 Friday
$65 Saturday

*** If you purchase a General Admission ticket and then wish to upgrade to Xpress, you can purchase an Xpress Pass upgrade at the Snack Shack for $30. This will allow you to bypass the wait.

VIP GROUP TENT
Ticket
Private tent & bonfire
Personal Hayride
$40/person Thursdays/Sundays
$50/person Fridays/Saturdays
$50/person Halloween
Thursday and Sunday bookings minimum of 15 people
Friday bookings minimum of 20 people
Saturday bookings minimum of 25 people
***Upgrade your tent to Xpress, call Rich Farms Inc for further information

VIP CLUBHOUSE EXCLUSIVE
The VIP clubhouse is available to rent for your exclusive, high-end get-together – done in style. Have a spooky corporate event with a classy twist. Contact Jonica at jonica@frightfarm.com for more details.
THURSDAYS – DISCOUNT DAY
6:00pm-9:45pm
All regular price tickets $25
FRIDAYS
6:00pm-11:30pm
** Fridays are busy operating nights. We recommend purchasing an Xpress Pass to bypass the long wait!
SATURDAYS
6:00pm-11:30pm
** Saturdays are busy operating nights. We recommend purchasing an Xpress Pass to bypass the long wait!
SUNDAYS
– DISCOUNT DAY
6:00pm-9:45pm
All regular price tickets $25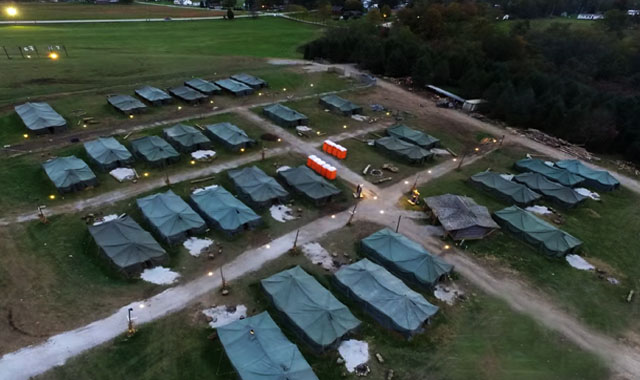 If you have a group of 15+ people that would like to attend Fright Farm, book a VIP Group Package! Your group will be able to relax, socialize, and have fun together all evening!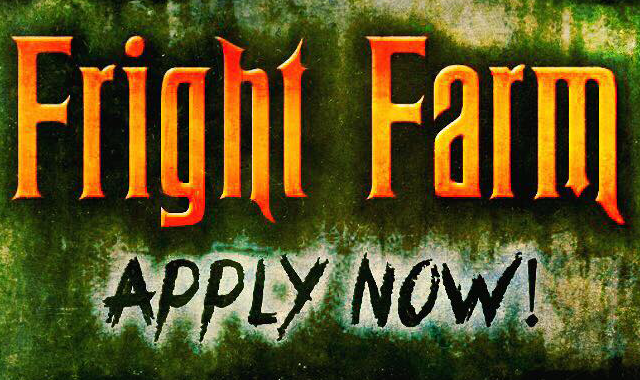 Fright Farm is now hiring Actors, Security, Food & Beverage, and Sales Associates for the 2021 season. Apply now by filling out our online application! What are you waiting for?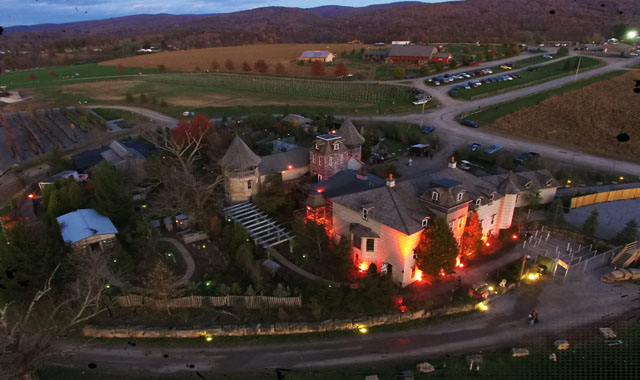 Have a question? Check out our FAQs page for questions like what to wear, who shouldn't go through, where to park, policies, payment info, and more.
2043 SPRINGHILL FURNACE RD,
SMITHFIELD, PA 15478