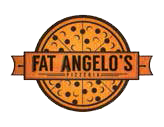 The Premier Sponsor of Fright Farm
Fright Farm has been an integral part of many people's Halloween tradition for almost three decades, growing every year since its inception. Entering its 29th season, Fright Farm is one of Pennsylvania's top rated professional haunted attractions, with 5 distinct attractions; The Fest-Evil Midway, Hayride of No Return, Frightmare Mansion, Hallow Grounds, and a 2018 Surprise attraction! Our state-of-the-art special effects, highly-detailed scenes, custom digital soundtracks, computerized lighting, and talented actors make Fright Farm a frightening experience unlike any other.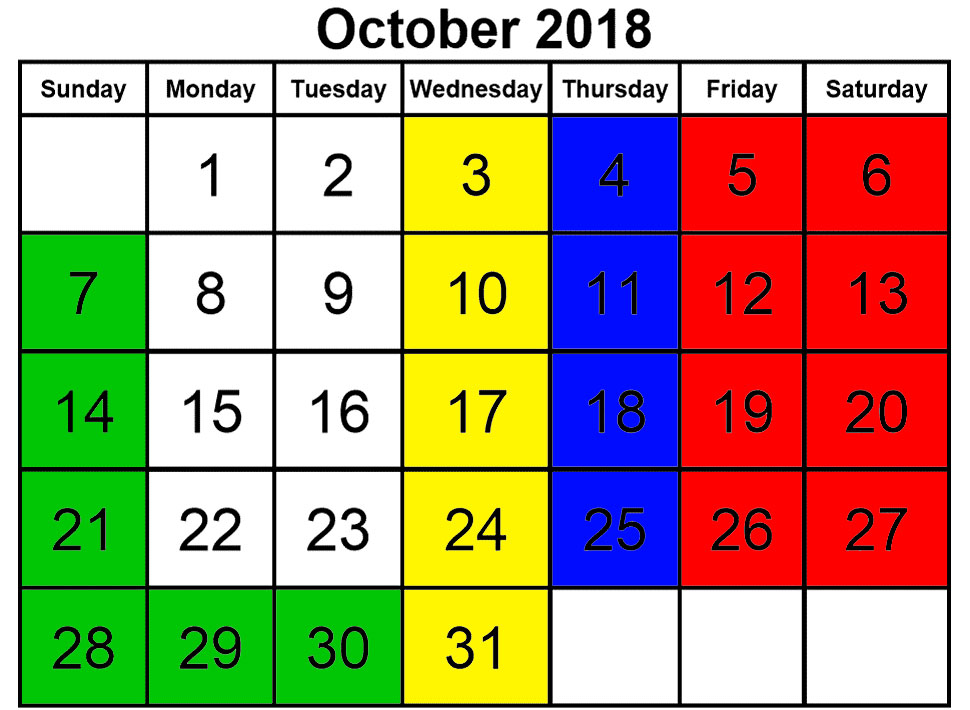 Fright Farm 2018  – Fest-Evil Midway Main Stage Entertainment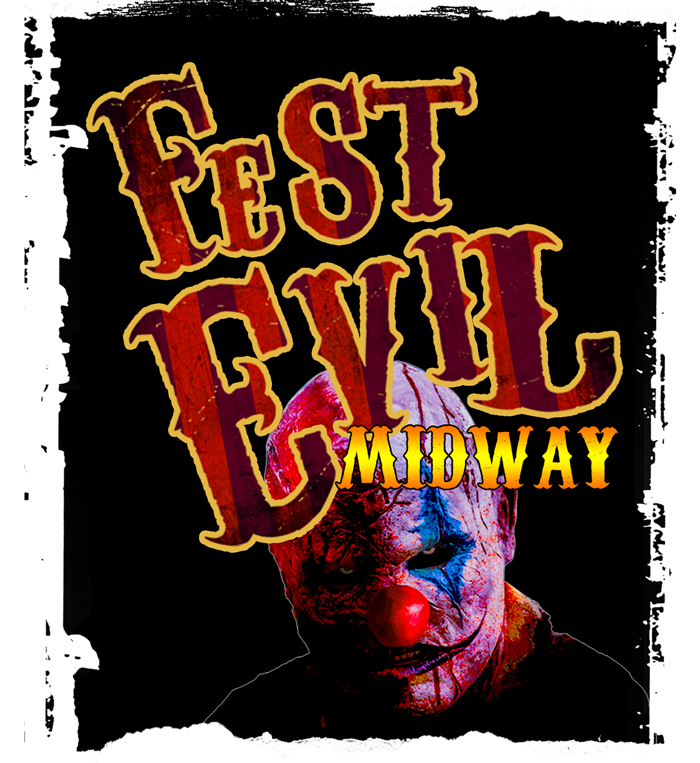 FEST-EVIL MIDWAY
Opening before dusk, patrons gather in the outdoor Fest-Evil Midway to enjoy live music, haunting entertainment, celebrity appearances, concessions, seasonal vendors, games, bonfires, and classic horror movies on the monstrous video screen. Once the sun sets, visitors load up the wagon and begin their adventure through Fright Farm!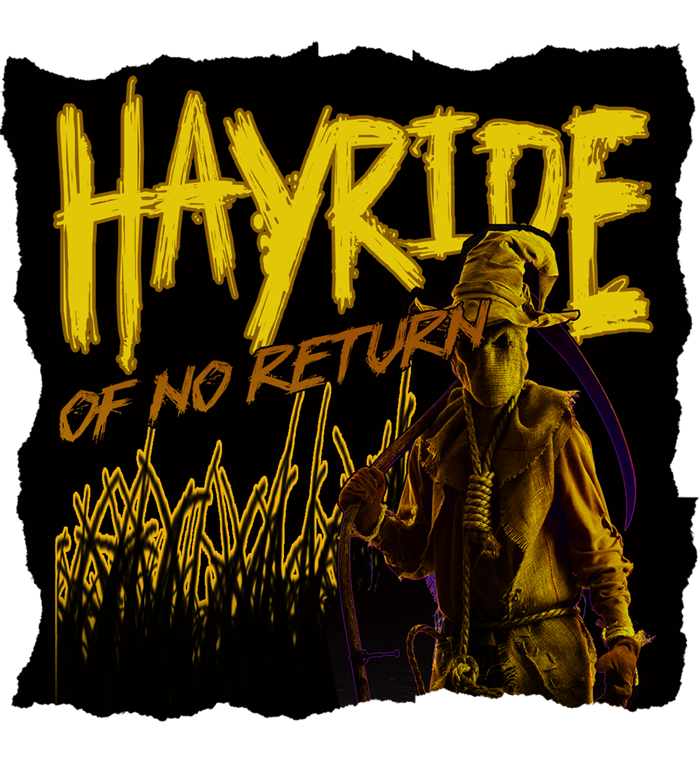 HAYRIDE OF NO RETURN
Take a ride on the blood-curdling Hayride Of No Return as it makes its way along the twisted path through the countryside of Rich Farms. Tremble in fear as the terrors that reside in the dark emerge to chase you to your doom.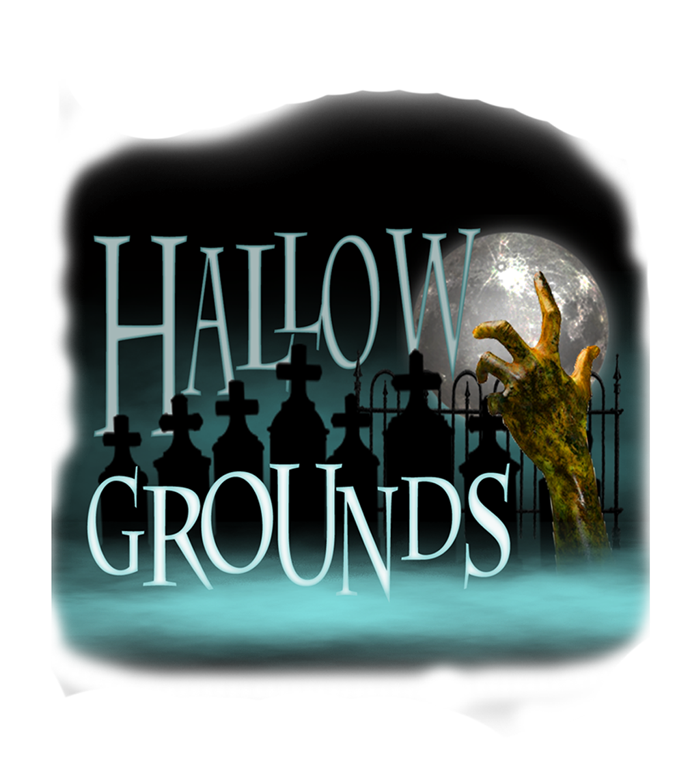 HALLOWED GROUNDS
As the wagon rounds the final corner to salvation, the gleaming red glow of the Frightmare Mansion can be seen in the distance. Perhaps you expect salvation when parting ways with the demented wagon driver and their band of creatures. Then you approach the gates of Hallow Grounds. A howl and a blood-curdling scream dance through the wind, and those who are their to greet you at the doors cackle at your fear. Do not let your guard down as you tremble your way through the graveyards and swamps that these maniacal residents call home.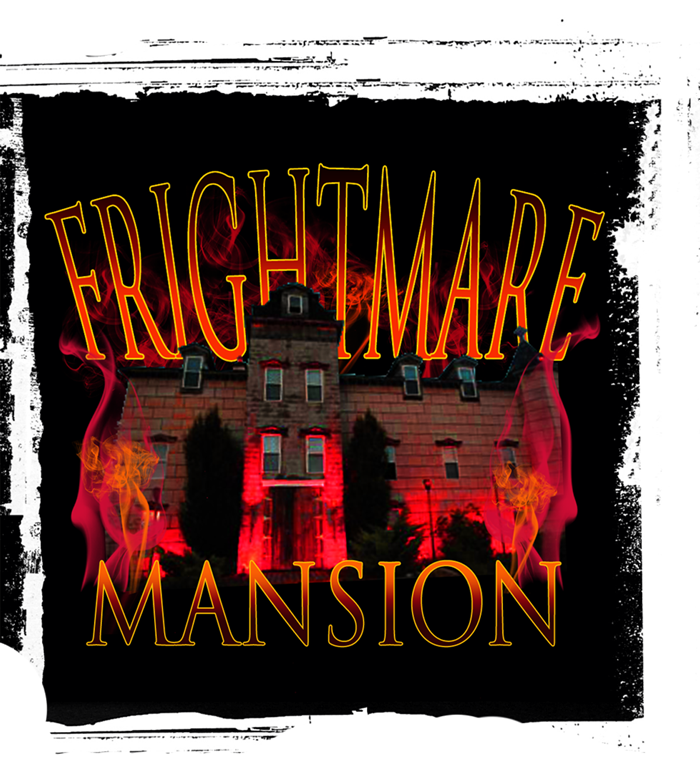 FRIGHTMARE MANSION
With no time to catch their breath from the Hallow Grounds, victims are welcomed into the Frightmare Mansion. If you dare to enter, beware of those who now inhabit the mansion. No longer is the estate run by human hands but is manipulated by the clawed, fanged, winged, and strange. The abandoned 3-story Mansion is brimming with hair-raising creatures who have declared the estate as their home. What lies within will make even the bravest trespasser scream in sheer terror!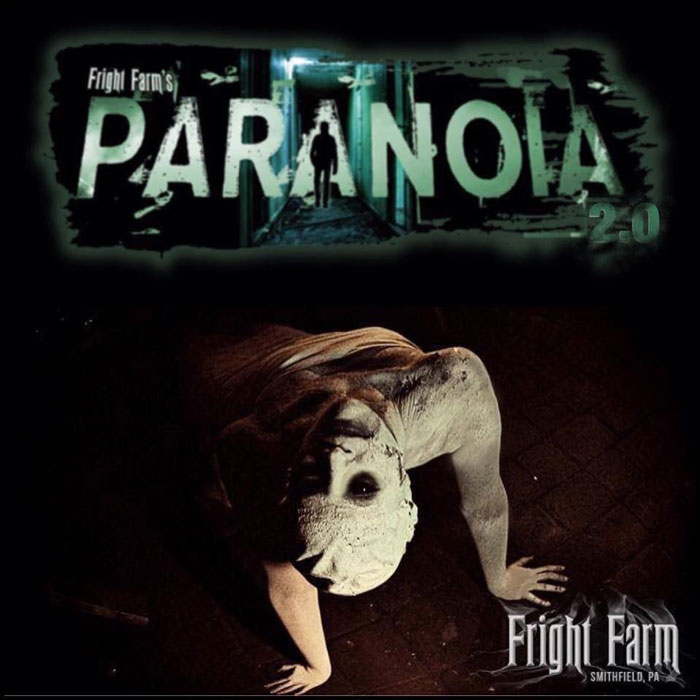 PARANOIA
It's back! Paranoia 3.0 has returned for the 2018 season. It's original debut in 2014 brought high pitched screams of terror from grown men who never knew they had in them. Paranoia 3.0 gives you choices between your worst nightmares. Three separate routes being introduced during the Halloween season to terrify even the most sound of mind and body. Remember, don't trust your senses because the only thing scarier than what you can see chasing you is what you can't.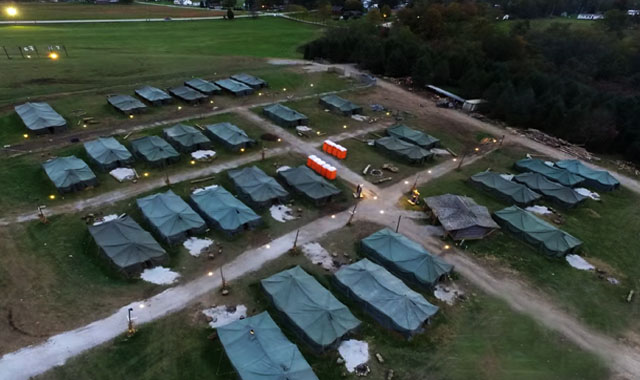 If you have a group of 20+ people that would like to attend Fright Farm, book a VIP Group Package! Your group will be able to relax, socialize, and have fun together all evening!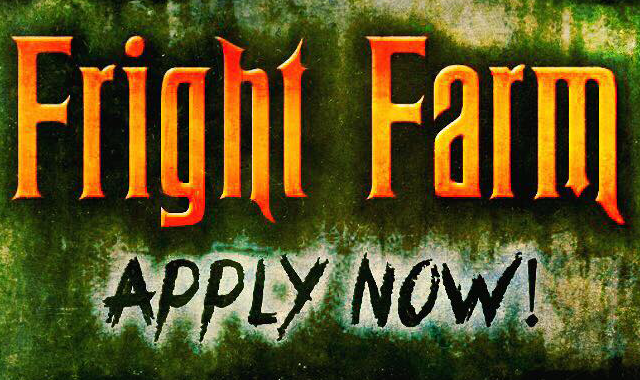 Fright Farm is now hiring Actors, Security, Food & Beverage, and Sales Associates for the 2018 season. Apply now by filling out our online application! What are you waiting for?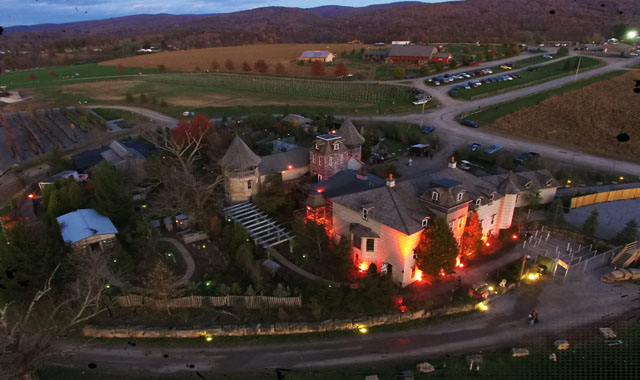 Have a question? Check out our FAQs page for questions like what to wear, who shouldn't go through, where to park, policies, payment info, and more.

GENERAL ADMISSION
Tickets to all 5 attractions
$25

GENERAL ADMISSION WITH XPRESS PASS
Ticket for all 5 attractions
Skip the line at each attraction
$50

*** If you purchase a GA ticket and then wish to upgrade to Xpress, you can purchase an Xpress pass upgrade at the concession stand for $25. This will allow you to skip all lines.

VIP GROUP TENT
Ticket for all 4 attractions
Private tent & bonfire
No waiting in line for the Hayride
15 person minimum on W/Th/Su
20 person minimum on Fr/Sa
30 person minimum on Oct 21 & 28
$35 W/Th/Su
$40 Fr & Sa

VIP CLUBHOUSE
Ticket for all 4 attractions
Private access to the upstairs of the Clubhouse
No waiting in line for the Hayride
40 person minimum
$40 W/Th/Su
$45 Fr & Sa
WEDNESDAYS
6:00pm-9:45pm
Student/Military/Senior Citizen Night – Students, military, and senior citizens 55+ will receive a General Admission ticket for $15 ($10 off). MUST HAVE ID.
THURSDAYS
6:00pm-9:45pm
Charity Night – Bring an item to our ticket booth to donate to the City Mission or Fayette Friends of Animals and receive a General Admission ticket for $20 ($5 off). NO food donations will be accepted except dog food.
FRIDAYS
6:00pm-11:30pm
** Fridays are busy operating nights We recommend purchasing an Xpress Pass to skip long lines!
SATURDAYS
6:00pm-11:30pm
** Saturdays are busy operating nights We recommend purchasing an Xpress Pass to skip long lines!
SUNDAYS
6:00pm-9:45pm
Family Night – Purchase 4 or more General Admission tickets together and receive $5 off per ticket. ($20 off total)
2043 SPRINGHILL FURNACE RD, SMITHFIELD, PA 15478